Unaffected by commercialism
Thank you for visiting Ueda's website. Our company Ueda was founded in 1967 in the town of Koryo, Nara Prefecture, the largest sock town in Japan, which began in the Meiji.
Our company is not a commercialism that "just sells," but we always consider manufacturing from the customer's standpoint, and we are always pursuing products that our competitors can never imitate.
In the future, it is said to be the "individual era," and we will face each and every customer seriously and will be pleased with more customers without impairing the functionality inherent in socks, such as "protecting and warming the feet." We will aim at manufacturing that can be done in.
Under the motto of "Environmentally friendly", we will develop new products with a focus on eco-friendly materials, aiming at "clothing that can be completely replaced with soil".
On top of that, we will propose products that will keep your body and mind healthy by using it and make daily activities vibrant.
We also hope to contribute to the development of the sports field by providing part of our sales for athlete development.
Company Profile
company name
UEDA CO., LTD
Founding
April 7, 1967
Establishment
June 1, 1983
Representative
CEO Kouya Ueda
Capital
10 million yen
location
〒635-0821
222-1 Kasa, Koryo-cho, Kitakatsuragi-gun, Nara
TEL
0745-55-2121
FAX
0745-55-4721
Business description

Manufacture and sale of socks
Manufacture and sale of sports stockings
Sale of sporting goods
Sale of clothing
Pension management
Sale, rental, placement, brokerage and management of real estate
Contracting for warehousing and sorting, packing and delivery of goods
All businesses related to the above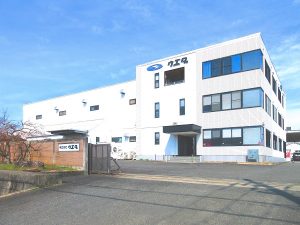 〒635-0821
222-1 Kasa, Koryo-cho, Kitakatsuragi-gun, Nara
Corporate history
April 7, 1967
Established as Ueda Sock Factory
June 1, 1983
Incorporated as Ueda Co., Ltd.
August 8, 1996
New office building completed
May 2000
Established 青島儀貿易有限公司. in China
June 2002
Started real estate business
January 2014
Started online shopping at Rakuten Ichiba
January 2020
E-socks, our own EC site, opened
Open your own product brand site